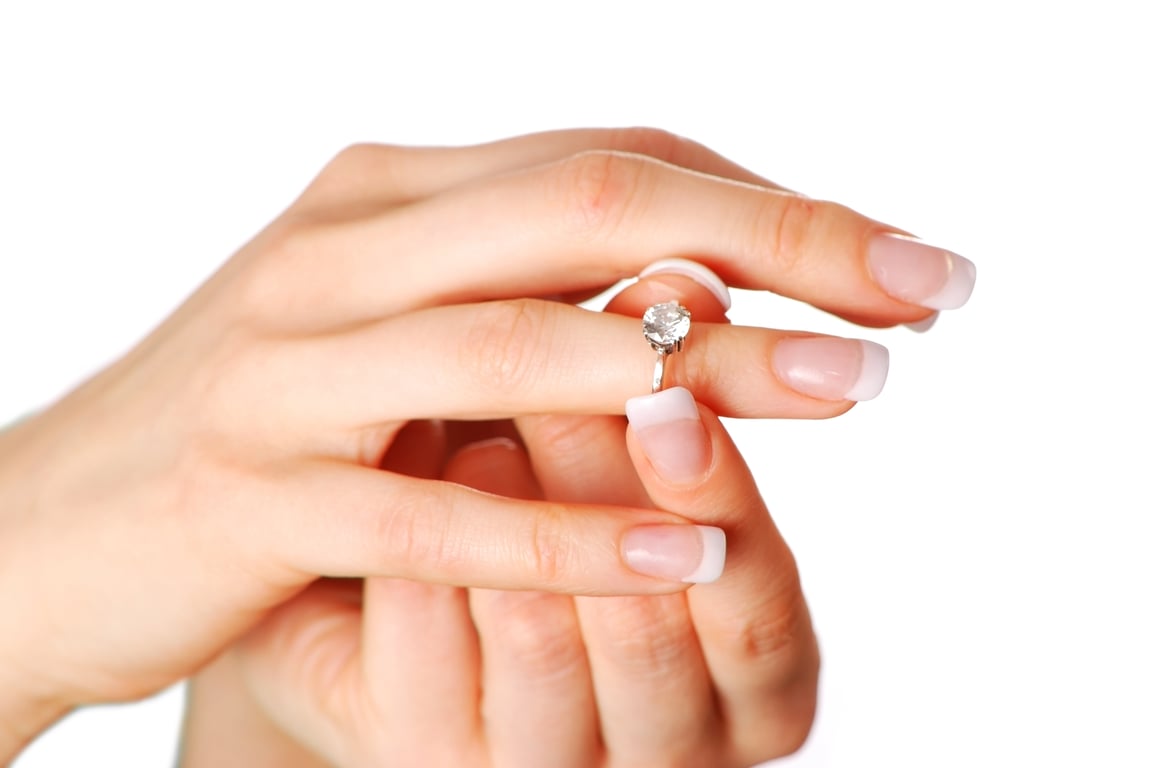 If you want to know which type of engagement ring is considered classy and out-of-date, we can definitely say it is a lab created solitaire engagement ring. This type of jewelry is always in demand due to its perfect look, intense sparkling, and luxurious image.
But there is one little 'but' that makes this jewelry out of reach for many. It is the diamond solitaire ring's price that can be incredibly high depending on the qualities and 4Cs of the gem used in rings like that. Well, there is an alternative way to get a dream ring without incurring extra losses. Just choose lab created solitaire engagement rings!
Lab-grown diamonds look similar to a real, naturally mined diamond. They shine like diamonds, they have the same cut as diamonds, and they even have the same chemical structure. But they are not creations of nature. It was human skill that created these gemstones. The last two decades have made lab-grown diamonds popular beyond their previous use in industry. Jewelers mentioned that working with such a clear and sophisticated gem is quite easy, and jewelry made with lab-grown diamonds looks similarly to natural gems. Even an experienced expert in gemology couldn't find the difference between artificial diamonds and natural ones without special equipment and testing protocols.
That is why these stones are quite popular now. They allow you to get a ring with a big, flawless gem from a lab grown solitaire diamond ring for a considerable price when you can't afford a real gemstone.
What Are Solitaire Lab Grown Diamonds
What are solitaire lab created diamond engagement rings? Firstly, they embody traditions. This design is chosen by millions of people worldwide as an engagement ring. In this design, a ring has only one but considerable gemstone in the middle. Most often, such a model is presented to a girl when making an offer. After the wedding, the bride can take off her ring or wear the engagement accessory along with the wedding accessory. The cut of a diamond or other insert determines the type of ring (round, marquise, emerald, cushion).
A princess cut solitaire diamond ring is always a good idea, as it looks gorgeous with its sparkling flashes of light created by lots of facets.
The round-cut ring is also among the most popular, as it is a perfect match when you need a thin ring with a small but expressive gemstone.
A solitaire lab diamond ring with an emerald cut looks laconic, as the number of facets for this cut is less than for the round or princess one. But it is perfect if you want to show the clarity of a gem.
Cushions and pears are often used for creating the best solitaire engagement rings, especially solid ones, as these cuts are appropriate for big stones larger than 2 carats.
When thinking about the best setting for a lab grown solitaire diamond ring, we can confidently say it is an engagement ring that will perfectly underline the beauty of a gemstone.
Classic Solitaire Engagement Rings
When it comes to design, lots of customers seek a classical design for such a ring. What's considered a classic?
A ring with a smooth, thin shank.
Made of yellow, rose, or white gold.
With a diamond set in the middle.
Without any additional decoration, such as a sprinkle.
Of course, the size of such a ring matters. For the engagement, it is necessary to find an accessory that will match both the girl's expectations and her palm's shape. As usual, people choose among the following options:
1-carat solitaire engagement rings that look tiny but beautiful, they look good on a thin young palm and suit perfectly for a young girl.
The 2-ct solitaire diamond ring is a universal solution for any girl.
For brides who have already been married for their second marriage, a 2.5-carat solitaire diamond ring will be a godsend as it looks more solid.
The weight of a gem from 3 to 5 carats in a solitaire diamond ring is extremely large, and it can be a symbol of prosperity and love. These types of rings look good on big palms.
These tips will come in handy when you ask, "What carat diamond should I get?"
Solitaire Engagement Rings and Its Qualities
There are also some other qualities of a ring and its gem that should be considered when you are planning to buy a solitaire lab diamonds ring.
Choose the color first. Flawless, colorless diamonds are classy, but when you want to add a bit of extravagance, yellow or black options will be suitable.
The cut matters. Diamonds, especially lab-grown ones, can be cut into various shapes depending on their size, clarity, and color. The most popular are round, pear, princess, emerald, or heart-shaped cuts.
The clarity of a gem is also meaningful. The higher it is, the better the gemstone sparkles.
And it is the price that also matters. Perhaps, if you are not a multi-billionaire.
Cheap Diamond Solitaire Engagement Rings
Today, you do not need to save money for years to buy a ring for your soul mate. Cheap rings with solitaire lab diamonds do exist! Here are some tips on how to get them.
Buy a lab created diamond solitaire ring online. Sometimes, jewelry shops set lower prices for their online stores as they do not have lots of expenses to sell items online.
Choose a ring with a small diamond. Even a 1-carat ring can look splendid.
Evaluate the beauty of lab-grown diamonds instead of natural stones. They are more than 10 times cheaper while looking similar.
WHERE TO BUY LAB GROWN DIAMOND SOLITAIRE ENGAGEMENT RING IN DALLAS, TX?
Solitaire engagement rings with man-made diamonds have their own sparkle and charm. Lab created diamond solitaire engagement rings are only gaining momentum with new customers or those who own laboratory diamonds. In Dallas, Texas, you can come to our showroom and make sure you can find a solitaire engagement ring for your type of laboratory diamond. Our Dallas jewelry store is focused on selling engagement rings to fit any form of lab-grown diamond, and you can be delighted with our selection and collection of engagement rings.
If you have not bought a lab-grown diamond yet, then you can buy one from us and at the same time choose a solitaire engagement ring by its type. So that the laboratory diamond stands out against the background of a beautiful engagement ring! Also, you can order a custom engagement ring or the best solitaire engagement rings from us! If you have not decided on a diamond for the shape of the ring, or you already have a diamond, but you want a unique engagement ring!
FAQs Solitaire Engagement Rings
A solitaire engagement ring is a ring with a single gemstone in the center. There are no other diamonds or gemstones on the ring, and the band is usually plain, with no diamond pavé. Simply put, this is a classic engagement ring with a diamond set in the middle of the ring.
The price for a 1 carat solitaire diamond ring ranges from $3,500 to $12,000.
The price for a 2 carat solitaire diamond ring ranges from $5,000 to $50,000.