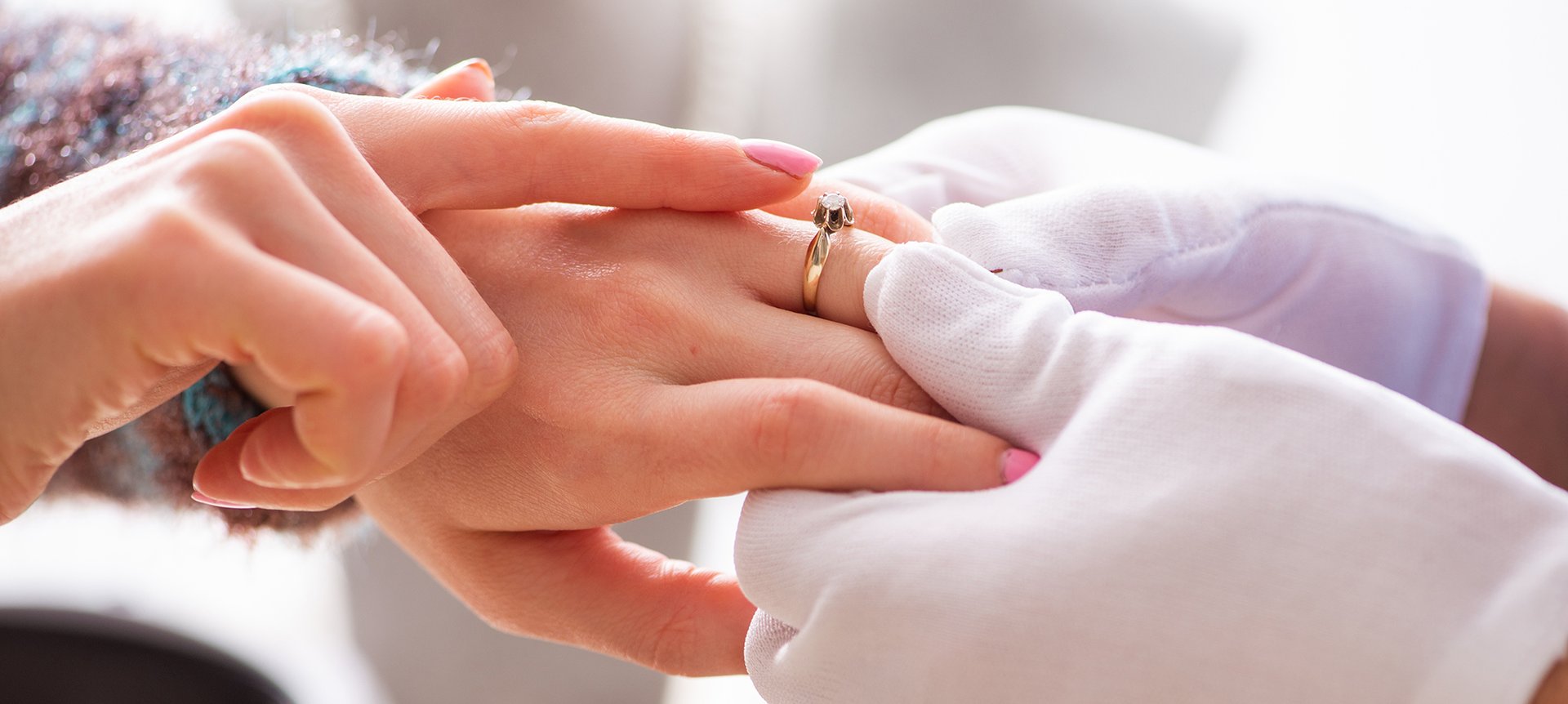 When choosing a ring to buy, it is quite important to determine the right size you need. If we talk about buying it in offline stores, it seems not to be a problem. Just try it on, and it's ok. Sometimes, unfortunately, even this doesn't work. No matter how hard, it could be to decide the right size when buying online, especially when you buy it not for your collection but for someone else as a present. In this article, we will look at how to find out the ring size for your possible synthetic diamonds.
How to Measure Ring Size
First, you should know about a lab created diamond's shape. Ring size is traditionally measured in inches or millimeters. The main features that are used are the following:
The diameter of the ring
Inner circumference
To get a diameter is easy. Just take the measured circumference and divide it by pi, which is 3.14 in the period, to get the diameter of the ring. Be aware that Australian and European classifications differ from those in the US.
Measure your ring size in steps so that, to get the right size, i.e., when you want to buy a ring with lab-created diamonds, you need to get its inner circumference. To do this at home, you can choose one of the following methods:
Take a piece of tailoring tape and wrap it around your finger. The value is actually the inner circumference you need.
One more option is to take a thread and do the same thing. Measure the length of the thread with the ruler. That's it!
If you are a skilled builder, you may have a tool like calipers in your inventory. Place your finger's first phalanx between its sides, and you'll get the diameter of your ring.
Find a local jeweler to help you choose your ring size! By the way, it is a great option not to get disturbed by finding out your ring size. For this, you can get a consultation from one of the local jewelers. He will calculate your size accurately.
More Ring Size Tips
There are also some tips you should know:
Never measure your fingers in the morning because, at this time, they may be thinner due to dehydration. To measure it in the late evening is also a bad idea. Your fingers may be swelling, and the ring will be bigger than you need.
In the summer, when the weather is hot, the size of your finger will be larger due to swelling. In winter, because of the cold, tissues may shrink, and the size varies.
Ring size chart If you want to buy the right size of ring, here's a little chart for you. With it, you can easily choose an appropriate size. Well, if you have already decided that the ring is the wrong size, do not worry. We have good news for you. Lots of ring options can be resized.
What happens when my ring is resized? If the ring is bigger than your finger, it is up to your jeweler to make it smaller. In some cases, the ring can be extended too. But it does not work for all designs and types. Better yet, ask your jeweler if your ring can be resized.
What if I order the wrong size ring? There are some tips you may want to take into account:
If it is less than a fortnight after your purchase, you can ask for a refund and return the ring, or change it for an appropriate size.
You can get it to the jeweler to resize it.
You can take it to the pop shop to sell it or to the jewelry store to exchange it for a more suitable item.
Rings That Can't Be Resized
There are some rings that cannot be resized due to their configuration or design. They are:
Titanium or platinum rings because special equipment and the skills of a jeweler are required for this.
Openwork rings that can lose their shape after the intrusion.
Pave rings where gems cover the full surface.
How do I determine ring size? If you have an engagement ring, and you do not know its size, the best option is to take it to the jewelry store, where a professional will measure it. You can also determine the size with the calipers' help.