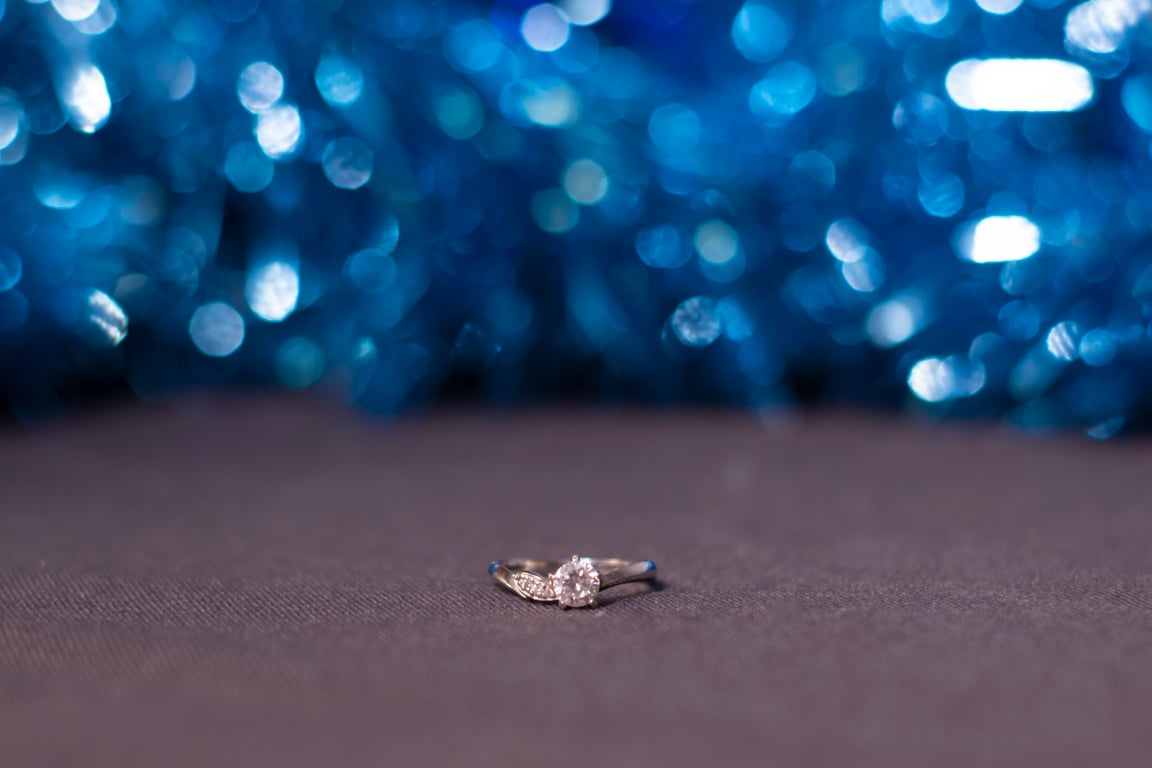 Halo rings are one of the most spectacular and beautiful of all jewelry. And if you present a gold halo lab-created diamond engagement ring as an engagement gift, your chosen one will definitely attract a lot of attention. And the thing is that the halo diamond ring looks very bright and expressive because, in addition to the central stone, its beauty is also emphasized by the numerous diamonds located around. Such a halo diamond engagement ring will always be a sign of luxury and wealth. Isn't that what you need when showing an engagement ring?
If you want to express your love, but your finances are not enough to buy a ring with a real huge diamond, you can always go for a little trick and choose a ring with stones identical to natural diamonds in brilliance and beauty but at the same time worth an order of magnitude less. We are talking about the famous lab grow diamonds, that is, stones created with the help of human skill and the power of human thought. Due to the fact that such stones cannot be distinguished from real natural diamonds, you can even give your significant other a double halo lab diamond engagement rings. Now do you have to mortgage all your property?
The variety of such diamonds and jewelry with them surpasses any imagination: the most fantasy colors of stones, the largest sizes—all this is quite possible when it comes to lab-grown diamonds. For example, a yellow lab-created halo engagement ring, which when using natural diamonds will cost you the amount for which you can buy a small house, will not be that expensive. And not even every jeweler can distinguish between natural and lab-grown diamonds.
What are the most useful shapes of lab-created halo engagement rings?
When it comes to lab created halo engagement rings, there are many options. But let's start with the central stone, which, as practice shows, you can choose from almost any cut. What options are most common and in great demand? Let's start with the solitaire halo engagement ring—that is, a variant in which a large center stone is adjacent to a frame of small diamonds. It always looks decent. Especially if you choose an unusual cut for such a stone.
An emerald-cut diamond lab-created halo engagement ring is almost a classic. The rectangular diamond in the center will be striking in its transparency, and its brilliance will be enhanced by the surrounding smaller diamonds.
The oval cut diamond lab created halo engagement ring is no less laconic because the oval cut of a diamond allows you to highlight the stone and at the same time the number of facets will hide its flaws. However, lab grown diamonds have practically no disadvantages.
The cushion cut diamond lab grown halo engagement ring is not the most standard option, and this is its special charm. Such a ring can be made massive, use cast gold for a frame. And in this version, it will look exclusive and expensive. If you like to finesse, try combining a beautiful medium-sized cushion with a halo diamond ring and pave framing the entire ring—behind the brilliance of diamonds, it simply won't show the source material. A cushion-cut halo engagement ring always looks a little old-fashioned, but that's its beauty—these vintage-style rings are now at the top of the fashion list.
Princess cut diamond

halo engagement rings

are a true classic. The princess-cut stone looks impressive and very feminine. And the surrounding halo can also have a similar cut if you don't like the standard round cut.
The marquise cut is one of the fanciest cuts for diamonds. But why not make it the centerpiece of your engagement ring? It will be appropriate and stylish. By the way, it has become very fashionable to combine techniques in one ring.
You don't have to be limited to the idea of just a lab-created diamond halo engagement ring. Try looking at 3-stone halo diamond ring options or, for example, a cushion cut micro pave halo engagement ring. Believe us, none of your friends will have such an abundance of stones.
What is a classic Halo engagement ring?
When you want to respect all traditions and choose an engagement ring that your mother, grandmother, and even great-grandmother will definitely approve of, it is worth considering the classics. What does it mean? Rings with round-shaped stones, for example, round cut or princess cut, are classic. They have long been considered the best for halo rings. Perhaps your girl will be crazy about just such a combination of tradition and style because there is definitely nothing pretentious or defiant about classic halo diamond engagement rings.
Rings of this design are not just beautiful, they are also luxury embodied in jewelry craftsmanship. And such pieces of jewelry intended for a wedding case with a halo will always be in style. Moreover, the chick of this jewelry style is also in its versatility: even if your engagement won't turn into a long, ever-after fairy tale, a stylish halo ring will be a marriage of jewelry that can be worn for any occasion. And certainly, the settings should be supplemented with necklaces or earrings. Moreover, with lab-grown diamonds, you can definitely teach yourself this.
What Is the Best Carat for a lab created Halo Engagement ring?
The size of gemstones always matters. Often, people choose modestly small diamonds for engagement rings because this is considered decent. But today, it is not necessary to look at traditions. It is much better to take other factors into account, for example, fashion, the appearance of your chosen one, or the situation.
A 1-carat classic halo diamond engagement ring is perfect for modest or very young girls. If your soul mate is also one of those honoring traditions, a 1-carat round halo diamond engagement ring will suit her as well as possible.
The 1.5-carat lab grown diamond halo ring is a compromise between grace and the desire to buy a larger stone. And this is also a good idea for thin, graceful hands.
The 2-carat oval lab grown diamond halo ring is already a luxurious option, and it is not provocative either. If you want class, a 2-carat round halo diamond engagement ring will simply be the best.
The 3-carat lab grown diamond halo ring and 4-carat lab-grown diamond halo engagement ring should be considered for girls with big palms and long fingers. Such stones will not weigh down the fingers and will not be lost from sight at first glance.
5-carat lab a grown diamond halo ring is a real piece of heavy artillery on the spot, screaming about your love and the chance to give your beloved woman the best.
However, today such criteria are not always required, and you can easily choose even the most modest and laconic ring to express your feelings. The main thing is that your chosen one likes it. Halo rings will always attract special attention. And in case you decide to choose this particular option for your special event, like a proposal, there are still many features influencing your happy choice.
WHERE TO BUY LAB GROWN DIAMOND HALO ENGAGEMENT RING IN DALLAS, TX?
Halo engagement rings with man-made diamonds have their own sparkle and charm. Lab created diamond halo engagement rings are only gaining momentum with new customers or those who own laboratory diamonds. In Dallas, Texas, you can come to our showroom and make sure you can find a halo engagement ring for your type of laboratory diamond. Our Dallas jewelry store is focused on selling engagement rings to fit any form of lab-grown diamond, and you can be delighted with our selection and collection of engagement rings.
If you have not bought a lab-grown diamond yet, then you can buy one from us and at the same time choose a halo engagement ring by its type. So that the laboratory diamond stands out against the background of a beautiful engagement ring! Also, you can order a custom engagement ring or the best halo engagement rings from us! If you have not decided on a diamond for the shape of the ring, or you already have a diamond, but you want a unique engagement ring!
FAQs Halo Engagement Rings
A halo setting is a ring of small accent stones, usually diamonds, that surround a larger center stone. The halo engagement ring setting can be the same shape as the center stone, or it can be different, such as a cushion-cut halo surrounding a round cut diamond.
The price for a 2 carat engagement ring range from $6,000 to $60,000.
Yes, one 1 carat engagement ring gemstones are often the perfect size for an everyday piece of jewelry that you never want to take off. Size and carat weight should be considered when choosing a ring, but you should also focus on choosing a well-cut diamond.