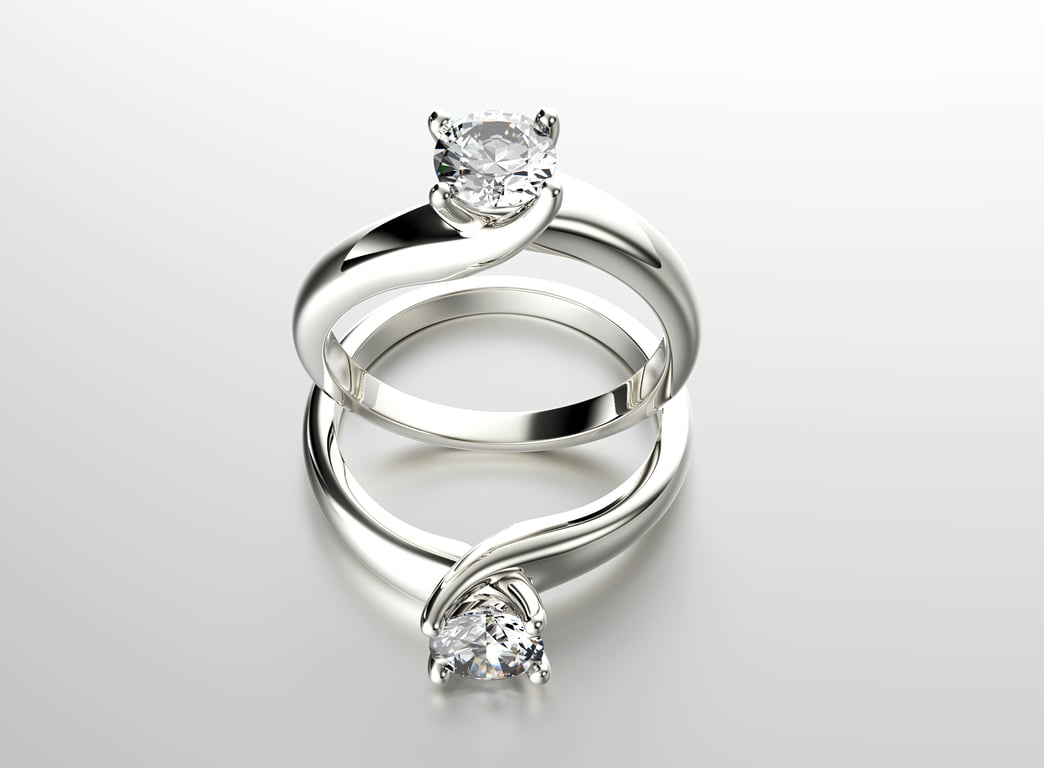 Everyone wants to be unique. It is quite essential, as all of us strive to show our individuality to other people. And the best way to do this is to choose extraordinary clothes, accessories, a unique hairstyle, and jewelry. On the last option, it's necessary to go into more detail. Especially when it comes to buying an engagement ring. What are the unique lab-created engagement rings? How do I select them? Where can I buy them? Let's get it through.
Firstly, today you are welcome to choose an engagement ring of the style and design you are admiring, as there are no strict rules about how a ring should look to be presented as a gift to your future wife. And it's quite often when couples want to get a unique engagement ring that will show their feelings in a very special way.
Among these options, there are three main directions that you can follow:
A unique diamond engagement ring that will be both traditional and up-to-date. You can choose a halo ring or a pave option, as they are trendy and not so widespread as solitaires or three-stoned rings. Or just look at the samples where diamonds are combined with engravings or openwork weaving.
Unique non-diamond engagement rings are also a good idea. There are lots of wonderful gemstones that will amazingly decorate your ring. Starting with sapphires or tapering up to semiprecious stones that look extraordinarily special.
Rings without any gems at all are also trendy. There are lots of modern trends in jewelry, like rings of combined metals, rings with engravings, rings in the art nouveau style, or rings of minimalistic design.
How do I find unique engagement rings made with lab-grown diamond?
Finding a unique ring can be difficult. Sometimes, for this, you have to go around more than a dozen jewelry stores. Study many catalogs, or look for a jeweler-designer who is ready to study your requests, create a sketch, and make an author's ring, or find nontraditional engagement rings. But all this is fraught with the loss of time and, of course, money.
If you are looking for such a unique piece of jewelry in Dallas, we suggest you consider a unique design using laboratory-grown diamonds. This is an unusual solution, which, moreover, will cost you much less than natural stones. For example, Sofia Lior presents such unique lab-created engagement rings in a variety of designs. In addition, Sofia Lior jewelers can create a custom design for you at the best price.
Which Gold Is Best for Engagement Rings with Lab-Created Diamonds? When it comes to choosing a metal for a unique lab-grown diamond engagement ring, we recommend starting with regular yellow gold. It is universal and fits all designs without exception. If the unique yellow gold engagement ring seemed too boring to you, try to consider the same design as a unique white gold engagement ring or of pink metal—rose gold looks gentle and gorgeous.
What Are the Most Useful Shapes with Unique Rings?
If we are considering rings with diamonds or other stones, then here you will find a wide range of options, and even the most traditional ones can be made original and have unique features:
A unique solitaire engagement ring is classic. But it can also be unusual if, for example, you choose an extraordinary stone size or an unusual cut. For example, order a ring with a pear-shaped diamond of an unusual shade.
A unique three stone engagement ring is also quite possible because you can choose the size of the stones and their arrangement. Do not limit yourself to the usual arrangement of stones in a row. Make them the center of an unusual composition, for example, an abstract pattern, an ethnic ornament, or an unusual three-dimensional object.
A flower, an insect, a geometric figure.
A unique side-stone engagement ring is a trending design. An off-center stone always looks original.
A unique pave engagement ring is no less popular. And here you can experiment with both the size of the pave diamonds and the number of rows. Just deviate from the principle of straight lines and choose a ring with pave located in curved patterns or diagonally.
A unique halo engagement ring is also quite an interesting option. The halo effect makes the stone bigger and more visible, especially if it is of a non-standard type or color.
A unique vintage engagement ring is a godsend for lovers of antiques. We advise you to pay attention to the design in the spirit of art deco, Victorian jewelry, or the style of the 20s.
How to Buy Unique Engagement Rings Online
Not everyone loves shopping, that's a fact. Why not choose an engagement ring online? Moreover, today, many jewelry stores offer their catalogs online. If you are interested in exclusives, take a look at the Sofia Lior store website. It contains hundreds of unique designs using high-quality, loose lab grown diamonds.
Finding an engagement ring is a responsible business. And it is very important for it to meet your personal criteria of beauty and aesthetics, follow the style that the girl who is intended for the ring has chosen for herself, and also be unusual. After all, no one wants to flaunt exactly the same jewelry as hundreds of other happy brides. Therefore, take our advice as a basis, and let your purchase be the beginning of a long and happy marriage.
Where to buy unique engagement rings LAB GROWN DIAMOND IN DALLAS, TX?
Unique engagement rings with man-made diamonds have their own sparkle and charm. Lab created diamond unique engagement rings are only gaining momentum with new customers or those who own laboratory diamonds. In Dallas, Texas, you can come to our showroom and make sure you can find a unique engagement ring for your type of laboratory diamond. Our Dallas jewelry store is focused on selling engagement rings to fit any form of lab-grown diamond, and you can be delighted with our selection and collection of engagement rings.
If you have not bought a lab-grown diamond yet, then you can buy one from us and at the same time choose a unique engagement ring by its type. So that the laboratory diamond stands out against the background of a beautiful engagement ring! Also, you can order a custom engagement ring or the best unique engagement rings from us! If you have not decided on a diamond for the shape of the ring, or you already have a diamond, but you want a unique engagement ring!
FAQs Unique Lab Created Engagement Rings
Finding a unique engagement ring can be very time-consuming. To simplify it, you should pay attention to such features as adding a fancy-colored diamond, choosing a unique ring setting, adding a pop of color, choosing a vintage ring, or creating a custom engagement ring.
The price for a 1.5-carat lab-grown diamond ranges from $2,500 to $7,000.
The price for a 3-carat lab-grown diamond ranges from $6,000 to $15,000.